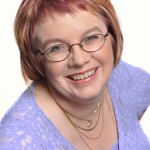 Can you relate to this statement or have you ever found that the best meetings are held in the car park following what should have been the meeting?
What bugs you about meetings?  Is it that many meetings are not productive because of the lack of agenda, the format, the structure, the long winded speeches that don't appear to go anywhere or the way the meetings are chaired?  Any of these issues making you wince and nod your head?
So – what can be done to ensure that meetings are successful and achieve the goals they set out to achieve?  Well, I believe well run and successful meetings are a by-product of being an Awesome Speaker Anytime, Anywhere.
Three skills that will help a meeting run more effectively are also three of the top criteria for being an Awesome Speaker.
Preparation.
Good body language and vocal skills, &
The ability to respond to impromptu questions.
An Awesome Speaker always prepares for their presentation. They find out about the venue, the audience, and prepare their speech. The same applies if you want to have an effective meeting. Prepare for the meeting – firstly, read the agenda. I know that sounds basic but you would be surprised by how many meetings I attend where no-one has even glanced at the agenda, let alone prepared for their segment.
Next, just as you would prepare your speech, prepare for the items on the agenda for which you are responsible, know what else is being discussed, check what might impact on your special area and do your research.  Coming into the meeting prepared will ensure that your input is competent and timely.  Preparation will lessen any surprises that may come your way.  It will assist in ensuring that your meetings are productive.
One of the reasons an Awesome Speaker prepares for their presentation is knowledge is power.  Knowing what to expect helps to take away that fear of the unknown which can stop you being the Awesome Speaker you want to be.  Likewise, knowing how meetings are run and the procedures involved will assist in dissipating any nerves or fear for the meeting.  Yes fear, some people really fear meetings and at heart it is because of lack of knowledge of terms and procedures.  They will often sit at the meeting too worried about meeting technicalities to take part in the meeting.  N E Rentons, Guide for Meetings and Organisations Vol 2 Meetings, is a good book to look at to get an overview of meeting procedures in Australia. There are similar books in other countries.
Brush up your public speaking skills, they will give you the confidence to stand up and present your point.  Vocal skills and gestures will add impact to your message especially if you are passionate in getting that motion moved, action passed or money spent.  Knowing how to organise your thoughts and present them will ensure that your message is conveyed in the time frame given.  No rambling, no speaking for 10 minutes when it should be 5 minutes, no more waffling and no more ums and "ers."
Practice your listening skills, so that when you are asked that impromptu question, you answer the question that is asked not the one you think you heard.  Learn how to compose your thoughts quickly and competently, so that the answer can be presented in a logical, concise, competent and clear manner.
Good public speaking and communication skills are essential to your input in a meeting.  Good communication skills will assist in presenting your report, persuading attendees to your viewpoint, or even in airing your objections.
Meetings are a vital communication tool.  Good meetings produce positive results.  They can clarify understanding, generate ideas, reinforce goals and objectives, disseminate information and stimulate action.  Bad meetings can produce chaos.
So next time you get the opportunity to enhance your public speaking skills, maybe you are on your journey to being an Awesome Speaker, do so. Those same skills will be invaluable to you next time you need to chair or attend a meeting.
"You must be the change you wish to see in the world." – Mahatma Gandhi
Public Speaking Mentor Coach Author
Trish Springsteen BBus (Health Admin) JP (Qual) ILPM
Public Speaking Coach, Mentor & Author
TRISCHEL – the Innovative Training Company
Communication, Public Speaking
ph – +61 (0)7 5433 1105
w  – http://www.trischel.com.au
w –  http://www.trishspringsteen.com
w-   http://www.coachingpublicspeaking.com
About. Me – http://about.me/trishspringsteen